For full service dentistry for your whole family, you can trust the friendly, professional dentists at Carrington Dental in West Kelowna.
---

Dr. Gary Powell, BSc. DMD, Dentist
Gary Powell has been practicing dentistry since 1996. He enjoys helping people of all ages to improve their dental health and their smiles.

With many advances in science and technology, it is an exciting time to be a dentist. Gary provides excellent care in all areas of dentistry, using available dental technology.

He is a strong believer in giving back to the community and being part of the dental community. He sponsors many youth sports and organizations that help support West Kelowna.

Gary grew up in Winnipeg, Manitoba. His education began on a baseball scholarship to the United States where he played baseball while attending university for three years.

He returned to the University of Manitoba where he completed his Bachelor of Science in June 1992, and then his Doctor of Dental Medicine in 1996.

He met his wife, Sharmaine, who was taking dental hygiene in the Faculty of Dentistry at the University of Manitoba. They both graduated in 1996. He began his dental career in Calgary, AB, at a busy family practice.

After a vacation in the Okanagan, he and his wife decided to move to Westbank and start a dental practice and a family in September 1998. They were able to build their "dream" dental office in 2007, and hope to have many happy and successful years practicing at that location.

Dr. Powell values the trust and relationships he has built in Westbank over the years. In his spare time, he loves fishing, boating, reading, skiing and spending time with his family.
---
Dr. Lance Huber, DDS, Dentist
Lance Huber grew up in Prince George, B.C. and relocated to Kelowna in 1991. Soon after, he met his future wife Tracey. He completed a BSc in chemistry with a minor in biology and geology at UBCO in 1996.
After graduating, he continued to work in the human services field, managing group homes for the mentally and physically challenged, as he had done while earning his degree.
After his 4th child arrived, Lance decided that he wanted to do something that combined his desire to help people with his interest in science.
In 2004, he and Tracey decided that they would go for it as a family, and with the encouragement of family and advice from friends, they moved to Saskatoon so that Lance could attend the University of Saskatchewan, School of Dentistry. In 2011, they returned to Kelowna to be near their families.
Lance has always enjoyed learning, and dentistry provides him with many opportunities to do so, as it is a field of constant growth and change. He enjoys the challenge of trying to match each individual patient's needs with the best and most appropriate solutions that dentistry can provide.
In his spare time, Lance enjoys the many outdoor activities that the Okanagan has to offer. His family loves camping in the summers and skiing in the winters. Lance also enjoys cycling, climbing and spending time in and on the Okanagan Lake.
Lance is currently pursuing continuing education in orthodontics, and has recently completed training in Botox Cosmetics at the Pacific Training Institute for Facial Aesthetics.
---
Dr. Kris Kalhs, DDS, Dentist
Dr. Kris Kalhs was born in Drumheller, Alberta. He attended the University of Alberta, where he graduated with a DDS degree in 1977.
After graduation from dentistry, Dr. Kalhs spent a year in Edmonton at the U of A hospital internship program, where his primary focus was on surgery.
Dr. Kalhs practiced general dentistry in Medicine Hat, Alberta for ten years, and has since owned KARO Dental Care, with a partner, in Spruce Grove, Alberta.
Dr. Kalhs has been working in our West Kelowna office since 2010. His focus is on dental surgeries such as: wisdom teeth extractions, implants and implant supported dentures. He is certified by the College of Dental Surgeons of BC to provide IV sedation.
He enjoys providing care in a client focused, friendly, and comfortable environment.
---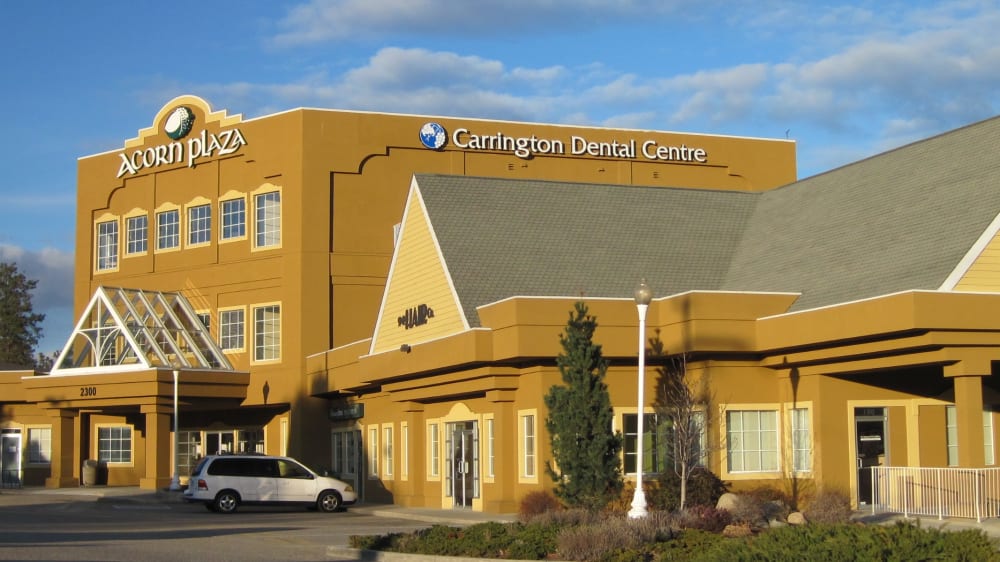 Dr. Karl Oppenheim, DMD, Dentist
Dr. Karl received his Bachelor of Science Degree from the University of Manitoba in 1993 and went on to earn his D.M.D. (Doctor of Medical Dentistry) from the University of Manitoba's Faculty of Dentistry in 1997.
After 10 years of building a successful practice in Calgary, Alberta, Dr. Karl, his wife and two children decided to move to the beautiful Okanagan Valley in 2007.
Dr. Karl enjoys all aspects of dentistry and seeing patients of all ages. He especially enjoys performing roots canals, full mouth reconstruction, and neuromuscular dentistry, using his training from LVI Global – A post graduate dental learning institution.
He has a gentle and precise approach to his practice of dentistry. He makes it a priority to keep his dental knowledge current by attending continuing education courses, study clubs and conventions. For Dr. Karl, ongoing education is just as much a part of his practice as any of the treatments he recommends.
Dr. Karl enjoys the patients he has seen for many years as well as meeting new patients. In his spare time he enjoys photography, martial arts, golf and spending time with family and friends.
---
Dr. Gina Georgeson, Dentist
Dr. Gina Georgeson was born and raised in Edmonton, Alberta. She graduated from the University of Alberta School of Dentistry in 2014.
After graduating, she continued her studies for another year in a residency program at the University of Alberta Hospital to further her skills and experience. During her years of education, Dr. Gina travelled to Peru for a Kindness in Action mission.
There, she visited several villages along the Amazon and offered dental services to the populations that lived there. She also participated in an exchange program with a dental school in Dresden, Germany. She moved to the Okanagan in 2015 to be closer to her family. She enjoys golf, fishing, baking, traveling and horseback riding.
Dr. Georgeson has a horse named Legend who she showed in equestrian competitions, but has since retired. Gina is looking forward to building relationships with her patients and the team at Carrington Dental Centre.
---
Meet Our Team
Contact Our Practice