Our team is committed to minimizing the anxiety some patients feel at the prospect of dental procedures. We are here to make sure that you feel comfortable every step of the way.
---
If you are feeling nervous about visiting the dentist, you can make our reception aware of your anxieties, and we will take the time to ensure you are ready for, and comfortable with, any dental procedure you need.
Our team works with anxious patients and will do everything they can to help make you feel right at home.
We'll always take time out during your appointment to explain any procedures you are unsure of. We want to make sure you are informed during the appointment, in order to reduce any anxiety you may have.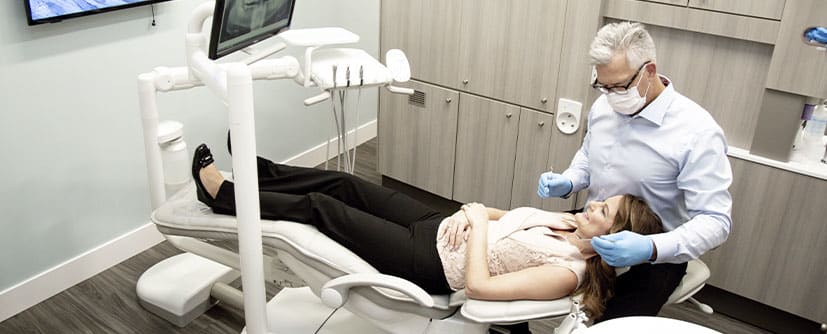 ---
Sedation Options
Sometimes the apprehension and fear of dental treatment can prevent someone from getting the dental care they need. We offer dental sedation to help ease the stress of some procedures.
Oral Sedation: Oral sedation is given to the patient before the appointment to reduce anxiety. Sedatives do not provide pain relief, so a local anesthetic is generally administered.
IV Sedation: We also offer IV dental sedation which induces a deep sleep-like state. It works quickly as it runs through the body, and causes the patient to feel drowsy.
Nitrous Oxide: Also referred to as laughing gas, Nitrous Oxide is a type of sedation that is administered to help you stay relaxed during your appointment. It does not relieve pain, so an anesthetic is also given before the procedure.
It is always important to arrange for a ride home, as the anesthetic may last for a few hours after your appointment.
Feeling Nervous? We Understand.
Our team will guide you through your appointment. Give us a call!