---

Dr. Gary Powell, Principal Dentist, BSc, DMD 
Dr. Gary Powell grew up in Winnipeg, Manitoba. His education began with a baseball scholarship to the United States for three years. He returned to the University of Manitoba where he completed a Bachelor of Science in 1992 and then his Doctor of Dental Medicine, DMD, in 1996. He opened Carrington Dental Centre in West Kelowna in 1998 (formerly Dr. Gary Powell & Associates) He loves helping people of all ages to improve their oral health and see them smile.
He loves the hands-on aspect of dentistry and helping people feel good about their teeth. Learning about advances in dental care and using new technology keeps dentistry fun and exciting. He has been using Itero digital scanning for digital impressions and implemented a CBCT scanner (Cone Beam Computed Tomography) which takes 3-dimensional scans of the teeth. This can improve diagnosis and treatment accuracy.
Gary is a great communicator. He truly listens to patients' concerns and takes the time to answer all questions. He tailors the treatment plans based on the patients' needs and gives them options. Whether a patient just wants to get rid of pain and infection or if they want to completely rebuild their smile, he is happy to help them achieve what they desire. He understands dentistry is an investment of time and money and he wants people to be happy with their investment. Good health is always a good investment.
He is a gentle and skilled dentist with many years of experience and continued dental education. He enjoys working with other dentists and is proud of the team at Carrington Dental and how well they work together to care for their patients. This has allowed him to further his education in treatments such as sleep apnea and snoring caused by dental disorders, Invisalign® orthodontics, cosmetic dentistry and Botox (cosmetic and for pain management of TMD and migraines) and oral surgery and implants. His future goals are to learn more about smile design and periodontics. There is always more to learn which keeps dentistry interesting and exciting.
Gary is part of an international Invisalign® study club and is a *Preferred Provider of Invisalign®, meaning he has a high level of experience and has done many successful Invisalign® cases.
Gary values the trust and patient relations he has built over the years. He loves living in West Kelowna and working in his dream dental office. Along with his wife, Gary has raised two kids, who have graduated from Mount Boucherie secondary and are off at University. He loves exploring the valley by hiking and fishing on the beautiful lakes. He enjoys travelling to attend dental courses, exercising, cooking, playing or watching sports and spending time with friends and family
---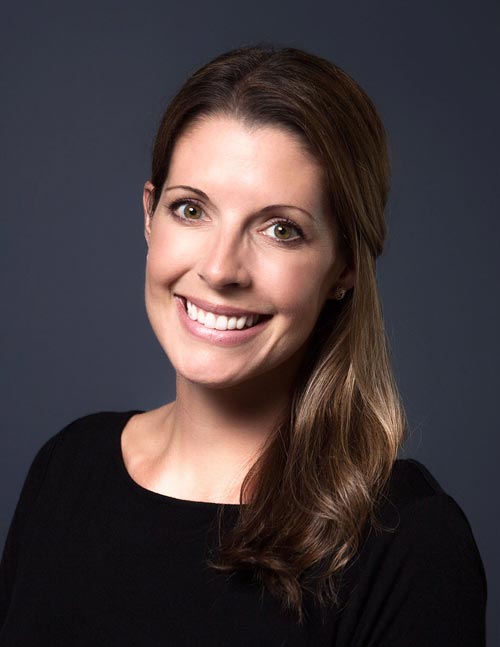 Dr. Chelsea Mansfield, Dentist, BSc, DMD
Chelsea is originally from Ontario, where she attended Queen's & Western University. She knew early on that she wanted to be a dentist. When it came time for dental school, she sought an innovative and technologically progressive institution, which led her to Florida. She also lived and practiced in Colorado and Vancouver before settling in Kelowna. 

Dr. Mansfield's interests include sleep disordered breathing, such as snoring and sleep apnea, and she hopes to educate and support more patients with this potentially serious medical condition. As an Invisalign® provider and lover of cosmetic dentistry, she enjoys helping patients achieve their desired smile. She also administers BOTOX® to patients seeking relief from headaches and TMD, and those wishing to rejuvenate their look. Dr. Mansfield continuously evolves with the latest and greatest in dentistry, making every appointment and procedure the best possible for her patients.

In her spare time, Chelsea enjoys playing a variety of sports and being outside as much as possible. In the Okanagan, you will hopefully find her on the lake or at a winery. When she can get away, she loves to travel internationally. She is also very passionate about donating blood and encourages everyone to do the same.
---

Dr. Geoff Cutler, Dentist, BScH, MSc, DDs
Dr. Geoff Cutler is from St. John's Newfoundland where he practiced at Mount Pearl Dental & Elliot Dental Studio.
He graduated with honours from University of Toronto in 2017, with his Doctor's of Dental Surgery and has been enjoying dentistry since then. He enjoys crown and bridge, digital dentistry, aesthetics, and all areas of family dentistry.  He has also attained additional certification in nitrous oxide sedation and Invisalign.

In his free time, Dr. Geoff Cutler enjoys fitness, cooking and baking, outdoor life, travelling, architecture, and photography.

Dr. Geoff Cutler is passionate about delivering quality patient care, continued education and profession development.
---

Dr. Jesse Baradoy, Dentist, BSc, DDS 
Dr. Baradoy graduated from the University of Dalhousie in 2019, in Halifax, Nova Scotia, Canada with a Doctor of Dental Surgery Degree, DDS.

Dr. Baradoy has accumulated over 4 years in the dental industry, with a variety of clinical experiences spanning restorative dentistry, root canal therapy, oral surgery, pediatric dentistry, treatment planning and fixed and removable prosthodontics. He has completed his clinical experiences with a high degree of confidence and is very excited to bring his expertise to current and new patients at Carrington Dental Center.  He brings an enthusiastic chair side manner and builds rapport quite quickly.  He's respectful, hardworking and thrives on patient care.

Dr. Jesse Baradoy enjoys spending time with his wife and two young sons. He is an avid mountain biker and hiker. Originally from Calgary, Alberta, he is really excited about meeting new patients, making West Kelowna home and having new adventures.
---

Dr. Allan Larter, Dentist, DMD 
Born in Edmonton, raised in Saskatoon and Winnipeg, Dr. Allan Larter is a graduate of the University of Manitoba (U of M). As an undergraduate, he earned awards in orthodontics (straightening of teeth) and pedodontics (children's dentistry). Prior to moving to Kelowna in 1996, Dr. Larter had a private family practice in the Winnipeg suburb of North Kildonan. During the same time period, Dr. Larter enjoyed an academic teaching role as a clinical instructor at the U of M Faculty of Dentistry, in the restorative dentistry and crown and bridge departments. Dr. Larter has always enjoyed the life-long learning opportunities that practising dentistry requires.

Dr. Larter has studied and taken many didactic courses in placing dental implants as well as providing the prosthetic components for them. He has also studied to learn various surgical procedures including gingival (gum) grafting and pocket reduction procedures. Dr. Larter had also been a member of orthodontist, Dr. Richard Litt's orthodontic study club for over 20 years, which offered the opportunity for continuing education and guidance in managing orthodontic cases and the straightening of teeth in both children and adults.

Dr. Larter also had the opportunity in the past to provide his services to the Kelowna Gospel Mission Dental Clinic, and helped with the establishment of a permanent dentist on staff at this very worthwhile and much needed service to the community.

In his leisure time, Dr. Larter enjoys travelling, often with his wife Judie, a hospital based pharmacist.  He has two children, Justin and Alanna, both who are attending University. Allan loves golfing, road biking, skiing, practising his saxophone, and walking the family golden doodle on the Mission Park Greenway.
---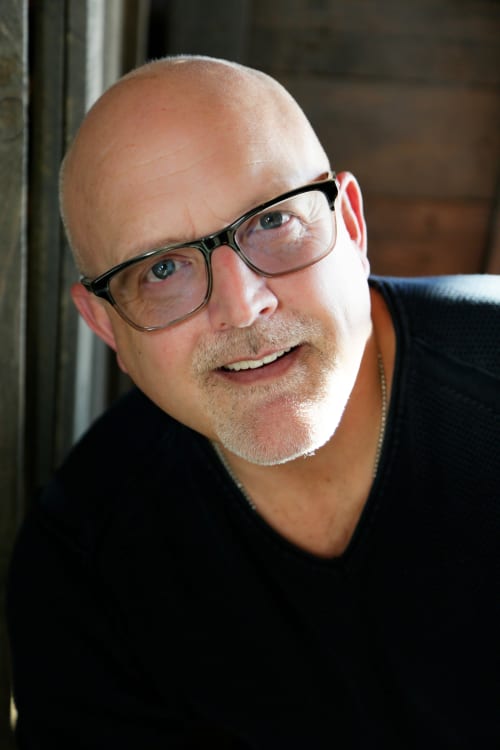 Dr. Darren Dahlman, DMD, FRCD (C)
Dr. Dahlman obtained a Bachelor's degree in Pharmacology and Therapeutics in 1986, followed by a Masters Degree in Pharmacology. He obtained his Doctor of Medicine at the University of British Columbia (UBC) in 1992 and completed a hospital residency at UCLA Medical Centre in 1993. Dr. Dahlman also completed his 4-year Oral & Maxillofacial Surgery residency training at Highland Hospital (now University of the Pacific) in Oakland, California in 1997.  

Dr. Dahlman is a board certified specialist in Oral & Maxillofacial Surgery with a Fellowship from the Royal College of Dentists of Canada. Dr. Dahlman is fully certified in BLS/CPR, advanced cardiac life support (ACLS), and pediatric advanced life support (PALS). He has been on staff at several hospitals performing major facial reconstructive surgery, as well as elective orthognathic, cosmetic and dentoalveolar surgery. He continues to provide hospital services at select sites. 

Dr. Dahlman is a faculty member at UBC's dental program, teaching surgery to the undergraduate students, and intravenous sedation and surgery to the graduate level periodontic residents. He has been teaching part-time at UBC since 1998.

Dr. Dahlman provides full scope oral & maxillofacial surgery services including dental implants, dentoalveolar surgery (including wisdom teeth removal), hard (bone) and soft tissue grafting, orthognathic surgery, orthodontic surgery, pathology/cancer surgery, and management of TMJ disorders. He continues to provide mild, moderate, and deep sedation services. Surgery requiring general anesthesia are accommodated at a private facility or in hospital.
---
Meet Our Team
Request Appointment