Carrington Dental Centre provides orthodontic services for those who require tooth-moving procedures including Invisalign®.
---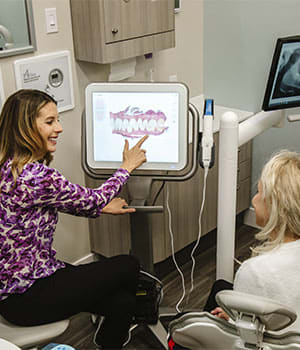 In order to achieve the smile you are looking for, orthodontics or tooth-moving procedures, such as braces, may be required.
With adults, we can often create the necessary tooth movement by using Invisalign®, a method that involves using a series of clear tooth splints that gradually move the teeth to their desired position.
To move teeth to their corrected positions, Invisalign® uses a custom-made series of aligners created specifically for you. You can view the system and trays at www.invisalign.com to see how it actually works. 
If the services of an Orthodontist are required to achieve the desired tooth movement, we work closely with an Orthodontist who is located in our building and would be happy to refer you.
If you would like more information about braces, orthodontics, or Invisalign® please feel free to contact our office today!
---